Magdeburg is located near Berlin in the north west of the map
This gang is a secluded gang as they are not found wondering around their base.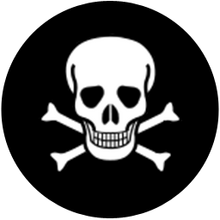 10000 caps
400 ak ammo
900 steel
150 water
1 alphacelone
240k gasoline
20 canned meat
21 cement
100 canned cereal
630 ak cartridge case
150 rifle cartridge case
2.5kk diesel
8 mosin rifle
17 ak rifle
29 f-1 grenade
75 milk
150 canned meat
50 corn
20 molotov
350 rifle ammo
5k machine oil
40 rpg ammo
1 pkm machine gun
14 helicopter parts
100 potatoes
80k scrap metal
3 rpg
3 rpk machine gun
5 svd sniper rifle
150 cigarette
800 rags
8 whisky
various clothing and bodies
Ad blocker interference detected!
Wikia is a free-to-use site that makes money from advertising. We have a modified experience for viewers using ad blockers

Wikia is not accessible if you've made further modifications. Remove the custom ad blocker rule(s) and the page will load as expected.