The Gang of "Fists" is found near Tyumen and they raid the survivor camp there.
It is recommanded to have a high attack stat (1000+) and a good defense when attacking the camp.
You can wipe out the entire base without a fight by doing the Sabotage quest for Viktor in Tyumen survivor camp.
Location
Edit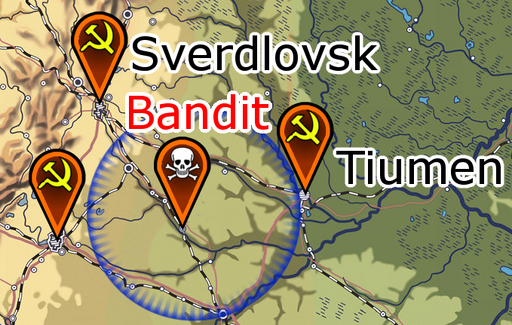 Injuries
Exhaustion
Bleeding
Fatigue
Loot
bandages
Handmade trousers, shoes...
Ammunition for Revolver and for Mosin rifle
Pure water
Canned pork
Improved Crossbow
Molotov Cocktail
Human Corpse
Dirty bandage
Broken Mosin Rifle
Broken Makarov handgun
Heavy Crossbow
Ammunition for Heavy Crossbow (Iron Bolt)