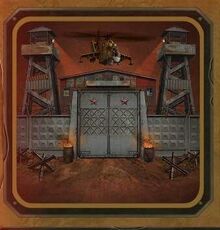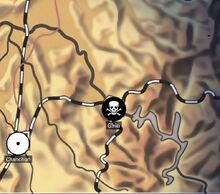 The Gold Dragon gang are a secluded gang as they are not found wondering around their base.
Location
Edit
The Camp is located in the south east region about 400 km West of Vladivostok
This base was added at v 454
1% chance to win with Tank and steel armour, lvl. 9 explosives.
Ad blocker interference detected!
Wikia is a free-to-use site that makes money from advertising. We have a modified experience for viewers using ad blockers

Wikia is not accessible if you've made further modifications. Remove the custom ad blocker rule(s) and the page will load as expected.