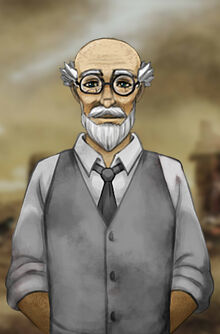 Clavidy is an NPC in the Chelyabinsk Survivor Camp. He is a veterinarian.
He used work with farm animals, but was forced to be a nurse at the hospital after the epidemic hit. He has a son named Vlad that lived in Moscow.
Offers Translation From German quest and is needed for Veterinarian Quest.