Mi-24 helicopter
Edit
Helicopter Mi-24. Needs diesel fuel. Arming: guided missiles
Weight: 8 tons
Power: 20000
Protect: 40000
Protection against biting: 95%
Protection against fractures: 95%
Protection against bullet wound: 95%
Protection against acid: 95%
Light bonus: 80 %
Speed bonus: 1000 %
Max. workload: 6.95 tons
Fuel consumption per 100 km 120 L.
Item remains unbroken for 1000000 km
Shop: 60 k Caps
uses: Diesel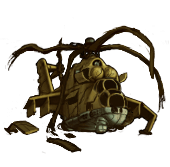 Details:
Online, you need to have at least one missile to get the attack value so you can boost other not just the Mi-24
Real World
Edit
original Mi-24 helicopter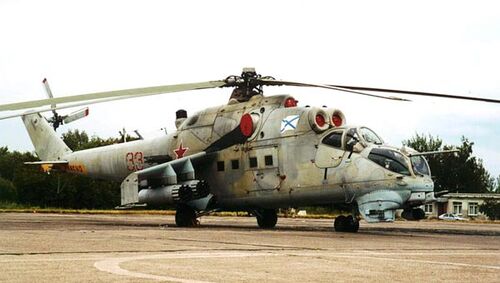 Ad blocker interference detected!
Wikia is a free-to-use site that makes money from advertising. We have a modified experience for viewers using ad blockers

Wikia is not accessible if you've made further modifications. Remove the custom ad blocker rule(s) and the page will load as expected.