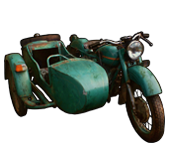 Motorcycle need gasoline for using.
Weight of 1 piece: 330 kg
Light bonus: 50 %
Speed bonus: 500 %
Max. workload: 400 kg
Fuel consumption per 100km: 5 L
Item remains unbroken for: 1500 km
Shop: 2500 Caps
Crafting Edit
1x Broken motorcycle
15x Motorcycle's parts
2x spark plug
3kx machine oil
15x insulating tape
1x Tool kit
Motorcycle's parts x1
Machine Oil x100
Insulating tape x3
Tires x1
Tool kit
Broken motorcycle
Edit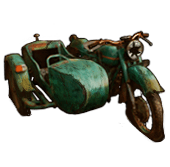 This is broken motorcycle Ural with side-car. Maybe, I could repair it.
Weight of 1 piece: 350 Kg
Disassemble Edit
Broken motorcycle x1
Tool kit x1
Gas (300-1000)
Motorcycle's parts (3-5)
Tires (0-2)
It is rarer to find this than any other broken-down cars/vehicles, so this makes maintenance for this vehicle a bit harder.
Real Life
Edit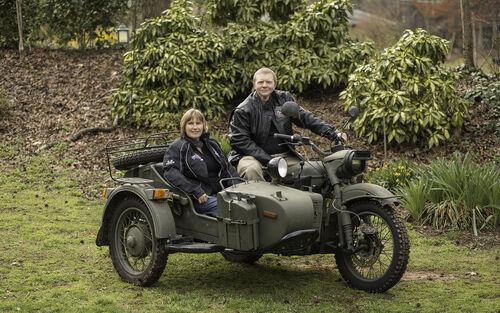 Ad blocker interference detected!
Wikia is a free-to-use site that makes money from advertising. We have a modified experience for viewers using ad blockers

Wikia is not accessible if you've made further modifications. Remove the custom ad blocker rule(s) and the page will load as expected.