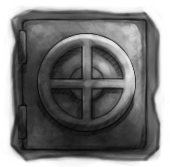 Quest Item
Weight of 1 piece: 40 tons
May be found by searching at the CNPP (Chernobyl Nuclear Power Plant), which is west of Moscow, at the northeast end of a lake close to Kiev.
May be transported with KamAZ to Mirny to fulfill the Moving City quest. A total of 3 separate trips are required.
You can use a trick to save diesel by using a raft on water and then drop the Reactor and the KamAz to move a little further away and then pick up everything from the camp and repeat. This trick works on land too, but only on places that allows you to make a camp. It is going to take a long time to do this, but hey, that's just life. For more info, visit the Moving Town page above.