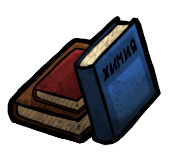 Svetlana of Magnitogorsk is concerned about the future of her camp's children, and would like you to get 10 schoolbooks for her.
Schoolbooks can be found in schools and universities.
v.451 - schoolbooks are only visible in your inventory under all items.
Reward :
This is the last quest offered.