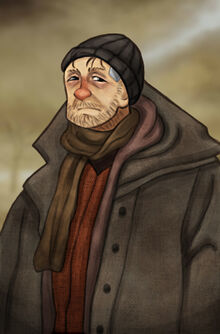 Fedya at the Novosibirsk camp wants to celebrate his birthday with vodka!
He needs the following to celebrate:
Some food, (pickles are perfect)
Reward :
SPOILER ALERT
After you had give him the vodka, he will invite you to join, if you decide to stay , you will end up fighting a bear outside of town.
Once you are done with the bear (either if you win or not) you will wake up with a terrible hangover, and Fedya and the bear will have disappeared,
Go back to the camp and have a chat with Fedya, he will tell you that he got the bear into the garage. You will obtain the item "Bad Bear", which gives you a bonus attack of 100.
This is the last quest he offers.
SPOILER ALERT
If you do not have any of the items for you and Fedya to celebrate then you will not be able to finish the quest and will be failed...