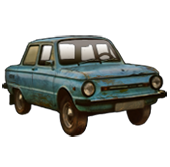 Weight of 1 piece: 840 kg
Protect : 250
Light bonus: 50 %
Speed bonus: 500 %
Max. workload: 860 kg
Fuel consumption per 100km: 8 L
Item remains unbroken for: 2000 km
Shop: 4000 Caps
Crafting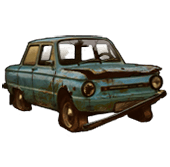 This car is broken, you can disassemble it to get some spare parts
Weight of 1 piece: 773 Kg
Disassembled
Edit
From Broken
From Complete
Auto spare parts x
Tires x
spark plug x
Machine oil x
Automotive battery x
Disassembled car ZAZ-968 x1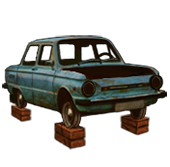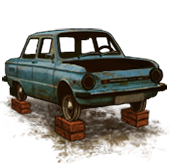 This car misses tires, automotive battery and some other parts.
"Scrap" Need:
Dissasembled car "ZaZ-968"
Got:
Scrap Metal x250-500
"Destroy" value +?
Forging+1 exp.
Weight of 1 piece: 900 kg
Notes:
Necessary to assemble by scheme "Book" Electrocar , a Electrocar
If you Electrocar becomes 100% Wearout and become broken,
Real Life
Edit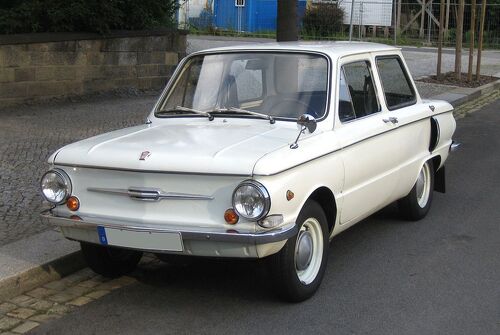 Ad blocker interference detected!
Wikia is a free-to-use site that makes money from advertising. We have a modified experience for viewers using ad blockers

Wikia is not accessible if you've made further modifications. Remove the custom ad blocker rule(s) and the page will load as expected.